Rolling Geeks Malta 

If you are looking for unique things to do in Malta with the kids, you should seriously consider Rolling through the city. Rolling Geeks Malta, situated in Birgu just next to the beautiful water-front enables visitors of all ages, including kids, to experience the enchanting cities of Malta in an eco-friendly and special way that the kids are bound to love.

The Rolling Geeks are comprised of environmentally friendly self-drive electric cars that allow you and the kids to experience the Maltese culture and climate in the most authentic way possible.  If you and the kids want to try a new restaurant or experience the Three Cities, all you have to do is hop on to these deluxe versions of golf buggies and you are free to tour away! The Rolling Geeks make it possible to cover a significant portion of Malta in one day; not to mention that it is a great way for your kids to meet other kids or travelers. 
KEY FEATURES:
Two way communication makes this so safe and worry free. You are tracked by GPS and if you veer off or get lost, easy peasy just press a button or they will call you and let you know what to do.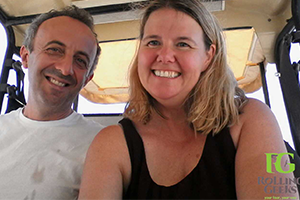 For kids, they make it super fun with a minion coming on too!! The car is your guide and let's you know about everything you pass along the way, but of course you can stop if you want!

Another super cool feature is the selfie taker! You can click away on the car's own camera and they will be emailed to you at the end of the tour! 
Why you should consider the Rolling geeks

The Rolling Geeks Tour is typically available all year round, through the good and bad weather. During summer, when it is too hot to walk or wander from place to place, these electric cars are perfect for getting you from place to place. During winter, the self-drive cars come with functional winter covers, as well as disposable raincoats in case of an unexpected downpour.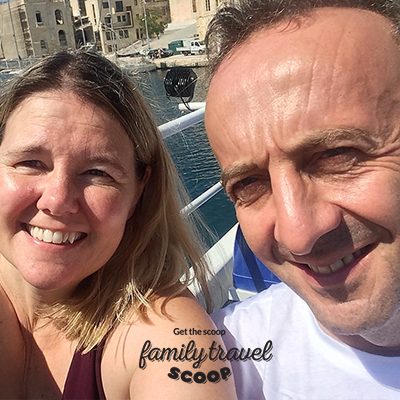 Driving the cars is fun and easy; each car has a speed limit of 25km/h, ensuring that you can tour at your own relaxed pace.  The buggies are uncovered on the side but are fitted with a sunroof that can protect you from the damaging rays of the sun. 

Hiring one of the Rolling Geeks cars can be a great way for you and your kids to bond as your experience and discover Malta.  For instance, if you are using the Rolling Geeks to tour the Three Cities of Birgu, Bormla and Isla, the roads leading there are quiet in comparison to some of the other busy thoroughfares in Malta.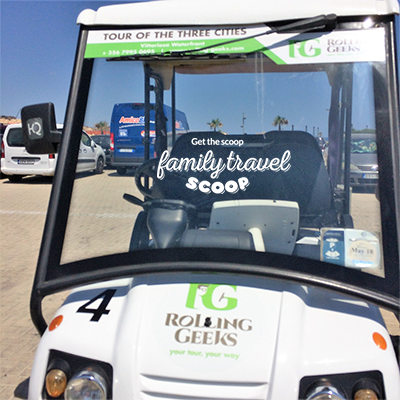 What you need to know:
A tour of the enchanting cities takes about 1½ hours, and with the buggies hired for 2½ hours, you have plenty of time to stop somewhere for some lunch or ice cream with the kids.
The average tour takes 2.5 hours and will currently set you back €75 per car (if the traveling party consists of 2 adults and 2 children in each car). Alternatively, you can have 4 adults instead for an extra charge of €10 for the 3rd and 4th adults.
Contact: http://www.rolling-geeks.com/
Home

›
Europe With Kids

›
Rolling Geeks Malta