Mexico Attractions

Things to Do In Mexico with Kids

There are so many amazing Mexico attractions to explore on your trip! Finding fun things to do in Mexico with your family is easy! Mexico is steeped in history and has a vibrant culture. Combine this with amazing natural wonders and friendly people and you have a great Mexico family vacation. There are so many fun things to do in Mexico with kids.


Your children will love horseback riding on the beach or in the jungle. Your teenagers will be fascinated as they explore the Mayan ruins and swim in the cenotes. Your babies and toddlers will love playing at the stunning Mexican beaches. There are loads of wonderful Mexico attractions for the next time you travel to this beautiful country.

There are many great places to stay with the family while in Mexico as well. A villa is a great option-with lots of space. The all inclusive resorts are always a hit-with all meals, drinks and kids clubs!

More Mexico Attractions
Chichen Itza and other Mayan ruins are famous Mexico attractions. Chichen Itza is a wonder of the world so don't miss it if you travel to the Yucatan Peninsula.  Exploring them with a guide is one of the fun and educational things to do in Mexico with the family.  
 Children will be fascinated with the history of this 5000-year old culture. The Mayans were known for their unique architecture, mathematical and written skills.   Kids will enjoy the interesting facts about this civilization such as they are believed to have pressed boards to flatten their newborns head or wrapped new their heads to create a cone shape.   
Or that some Mayans filed their teeth to create a point or a T shape! So don't miss out on exploring these sites and make sure you have a guide otherwise it's just a pile of rocks!
Zip Lining through the jungles is one of the most thrilling Mexico attractions to do with kids. Most resort areas have at least one company offering this fun activity. Check your destination for local companies offering this activity and to determine the minimum age or height requirements. Some companies also have treetop pathways and more fun activities.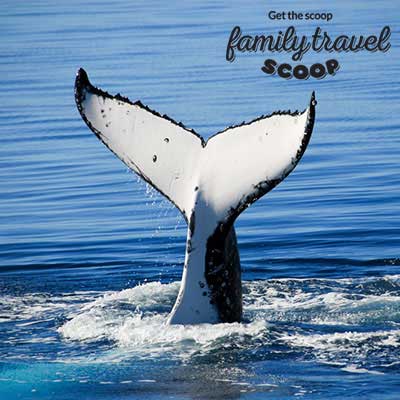 Whale watching is another one of the unique things to do in Mexico with your kids. If you are visiting from December to March to Cabo or Puerto Vallarta area then you will have a chance to see them. The whales come down from the colder areas up North to enjoy the warm ocean waters (Hey-they are just like us!). Your whole family will be thrilled watching the whales spout water into the air and jump out of the water.
Swim in a Cenote is another must do on your Mexico family vacations. Usually found in the Yucatan Peninsula, these are natural sink holes with exposed rocky edges that are filled with groundwater. They make excellent spots for a family swim on a hot day and usually have great spots to jump off the rocks into the water.
Visit an ecopark with the kids. These natural playgrounds offer a variety of fun activities such as tubing down a river, snorkeling, cliff jumping, swimming in underground caves and more! If you travel to Cancun or the Mayan Riviera don't miss out on X-caret or Xel-ha ecoparks with the kids This is one of the best things to do in Mexico with kids!

.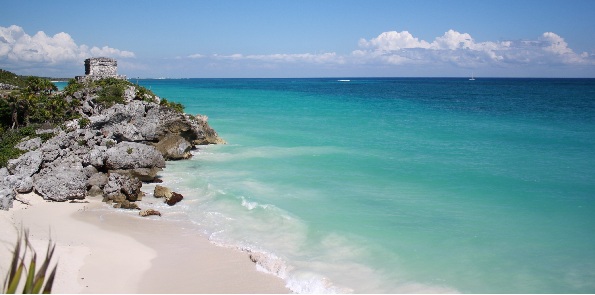 Swimming with dolphins is on the top of a lot of kids list of things to do in Mexico. Most resort areas have places offering this. Check your local destination for age minimums. Most of these areas also offer dolphin trainer or sea keeper for a day programs for the older kids.
Your children will love being part of the Sea Turtle Protection Program . If you are traveling to Puerto Vallarta between July and November don't miss out on one of the best things to do in Mexico with children. Sea turtle eggs are gathered by volunteers and placed in incubators. Once the baby hatches it must be released within 24 hours. As per local tradition your child will name his or her baby turtle and be allowed to interact with it before releasing it at the edge of the water. This is a Mexico attraction you don't want to miss!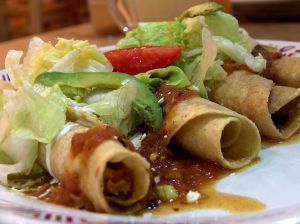 Another fun thing to do when you go on your family vacation Mexico is to eat the local cuisine. The food is not usually served spicy (you can add spice with the condiments). Don't miss out on tacos which are folded or rolled tortillas stuffed with different ingredients such as meat, cheese, vegetables and salsa.
There are lots of delicious Mexican food for kids to try when you travel. Don't forget to try some new fruits while in Mexico. Prickly Pear is from a cactus and is crisp and sweet. Papaya is a soft fruit described as tasting like a peach and pineapple.
Your kids will have a blast on the replica Pirate Ship tours found in most Mexican resort areas. Most have lively shows and fun games and contests for the kids. One of the best is found in Cabo, Mexico.





Shopping at the local mercado or markets is fun for kids of all ages. Picking out their own souvenir will their allowance money is great fun. Have them practice their bargaining skills. There are great treasure to be found such as handmade jewellery, Mexican dolls, t-shirts and more.
And on top of all these fun things to do in Mexico there are still those beautiful beaches! This will probably be your family's favorite activity.  Building sand castles,searching for sea shells, swimming in the ocean, and relaxing together are definitely going to be a highlight of your trip. There are lots of fun water activities too such as snorkeling, jet skiing, ocean trampolines, banana boat rides and more!
---
| | |
| --- | --- |
| PV Family Hotels | Mexico with Kids |
---
Home

›
Mexico

›
Mexico Attractions