How to get the best deal on Hotels
How to get the best deal on hotels
(not-so) secret deals, new loyalty program trends & review realities 
Getting the best deal on hotel rooms is a combination of timing and connections. Learn how to read in-between the lines on reviews, and find out how to score complimentary upgrades and amenities. There's a lot more ways to save than just traveling in the off-season and choosing more affordable destinations. Here's some game-changers in discount reservations that will help you save.
(NOT-SO) SECRET DEALS 
Checkout booking.com and download their app. There's a section called "secret deals" where you can choose from deep discounts offered for your destination during the next week. I've seen discounts for over 50%-off selected hotels on their "secret deals" page. They also offer a loyalty program when you become a "genius member" which gives you another 10% off and amenities like cocktails on arrival as well as early and late check-outs. 
• AirBnB
Not exactly the go-to site you think of for booking a deal on a hotel, right? Well, it turns out that AirBnB charges much less of a rate for hotels to list with them at 3% than sites like Expedia and Priceline which can charge hotels between a 10% to 25% fee per reservation. So, power up your app and get hunting for a hotel listed on AirBnB at a rate you won't find advertised anywhere else.
They say on their website that one ten-second decision can completely change the course of your day in the best possible way. And they're right. The app is geared towards "last minute" deals up to a week in advance so you their deals don't have to be tonight. They also have something called "geo rates" where your current location scores you an extra discount. Talk about being in the right place at the right time! With a different way to classify hotels using words like basic, charming, hip, and solid, travelers get a little more info than the usual star system.
• Call direct 

Once you find a property you like, be sure to get to know the staff. They'll know far better than any 800 number what the conditions are like at the hotel and what kinds of discounts they can offer you. So, if you've stayed at a property before, call the front desk and request a reservation. Be sure to mention you've stayed with them and ask if they have any deals or recommendations for you. Sometimes they can let you know of discounted amenities or specials that were not advertised.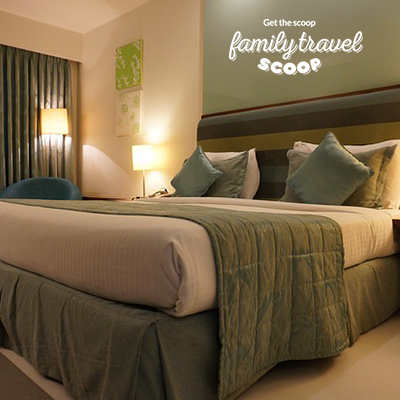 NEW TRENDS IN LOYALTY PROGRAMS 

We are all members of loyalty programs. And to be honest, it's a love-hate relationship. We all have our war stories. So what's new in the loyalty program realm? Looks like loyalty programs are following the new trend of offering free experiences along with their discounts.
iPrefer
A pooled resource of hotels and resorts that offer members exclusive deals by travel themes and experiences among the traditional selection options like destination. They make discounts simple by providing a free night if you are an American Express holder, 30% off preferred suites, last minute escapes with discounted amenities, throwing in a free experience like photo safari with your discount, and the list goes on. Some properties will offer a cooking class, private airport transfer, tickets to museums, sports activities, or even a gastronomic dinner along with the discounted reservation. Check out their pool of properties and see if these deals might not make it worth your while.
The Guestbook
Hospitality's one-two perk punch offered by the industry's first cash-back rewards program. Skip the booking sites and book direct with over 500 boutique properties and get instant cash back off its low rates. There's a Trip Cash launch that doubles cash back deals when members redeem their Guestbook rewards with partner hotels. So travelers have a choice of receiving cash-back now or getting double the value during a future booking.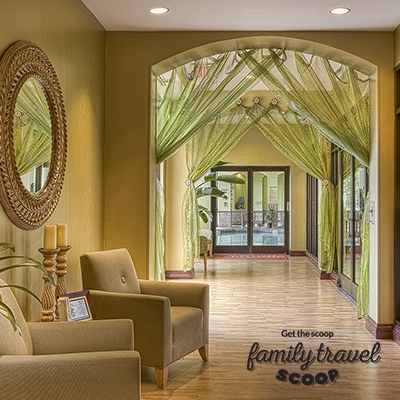 WHAT TO DO ABOUT REVIEWS 

I usually stick to staying at hotels that have a score of 90% or above. But I've stayed in hotels that are gems that have received 70% ratings too. What I discovered is that a lot of these ratings can be determined by amenities. If I want to stay in a "casa rural" in the middle of Spain for its unique experience, I don't need a pool and great parking and 24/7 room service. So while a property may be rated lower in some aspects, it might be perfect in the ones that matter to you. Be careful with ratings. Like with a good movie, ratings alone don't tell you the whole picture.
Read reviews to make sure that the things you need from a property are all there. For instance, I like to have my stay quiet. That is very important to me. If I see anything about construction or noisy machinery, I'm not going to stay at the hotel even if it has a five star with perfect ratings. I also love views and walkability. So I will also examine reviews to get tips on the best view rooms and general comments about the neighborhood. 
My suggestion about how to get the best hotel for you is to know what's important to your experience at the hotel. Then read the reviews to find out if you'll be comfortable at your selected hotel and if it has all the features you'll need to make your stay a happy one.
Don't get overwhelmed by reviews. Be strategic. It's like reading a good book. You can usually tell in the first 50 pages. With reviews you can usually tell in the first five minutes. If you like what you see, give it another five. Digging a little deeper before you book is key to making your visit affordable and delightful. 
WHAT? YOU'RE STUCK HOLDING THE BAG ON A FULL-PRICE RESERVATION?
Never give up! Here's a few ways to make that deal happen.

 

AAA - 

Always bring up your AAA membership. The front desk will usually give you a 10% discount but you must have your card to take advantage of this.

AARP - 

If you are a card-carrying member don

'

t be shy to take it out and find out what discount you can receive.

Limited budget - 

Tell the front desk you

'

re on a limited budget. I have been offered an unoccupied ADA room for a reduced rate when I asked for a room in this way. If you have seen a discounted rate, mention it. There is no obligation for them to honor that rate, but it does give you a window into a negotiation.
 Good luck, and happy hunting!
Home

›
Family Travel Tips

›
20 Tips to Getting the Best Hotel Deals