Heritage Sites In Ireland 
Ireland has several heritage areas where you can learn its rich history as well as culture. These sites are scattered across Ireland and great areas to visit for the whole family. Here are some of them 
North West Ireland 
Carrowmore Megalithic Cemetery: These cemeteries together with their monuments are over five thousand years old. 
Glenveagh National Park: The park is housed in over 16,000 hectares of land with lakes, woods, and glens with lots of learning opportunities. 
Parke's Castle: The 17th Century plantation castle gives a preview of 16th century way of life and culture.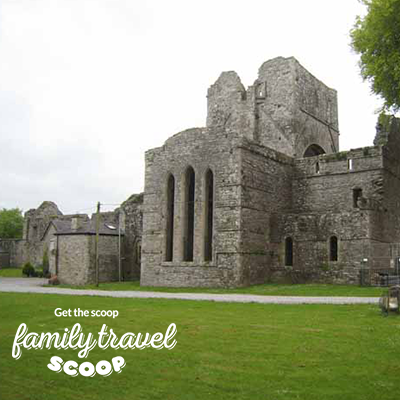 West 
Boyle Abbey: This 12th Century Cistercian Monastery has been a military barrack at some point in history. It has impressive history behind it 
Rathcroghan: This is the location of a medieval village of Tulsk that houses cave of Cats, burial mounds, and Iron Age rich history. There are also several monuments in the area. 
Dun Aonghasa: The site is located on a Cliff that overlooks the Atlantic Ocean and home to some of the world largest prehistoric stone forts in Aran Islands. It also holds several pre-historic housing structures. 
Coole Park: This was once home to Lady Gregory who was a folklorist, dramatist and the founder of Abbey Theatre. You will find initials of the great dramatists carved on the autograph tree, lovely walking trails and a serene Lake Coole. 
Shannon Region 
Ardfert Cathedral: This monastery was founded in the 6th Century by St. Brendan. It houses here medieval churches, ogham stones, and medieval grave slabs. 
Dromore Woods: In an area of 1,000acres, you will find a nature reserve flowing with flora and fauna. It houses different habitat types that include callows (which are flooded meadows), lakes, a river, and turloughs.
Scattery Island Center: This is a monastery settlement founded in the 6th century by a locally born priest. It houses six church ruins including the famous Round Towers. You will learn much of its rich past and battles fought there. 
You will find much more historic sites in the South East, South West, Dublin, Midlands and East Coast that carry a rich history of Ireland and beyond.
The Heritage Card 
You can access all the fee-paying government managed heritage sites using the Heritage Card free. This offer is valid for one year from the date of issue. The card cannot be transferred or replaced if lost. It cost 40 Euros for adults, 30 Euros for seniors over the age of 60, 10 Euros for students and children and 90 Euros for the family that has a maximum of two adults and five children under the age of 18 years.
Home

›
Ireland Tourist Attractions

›
Heritage sites in Ireland