Dublin Pass-Is it Worth it?

Save Money, Save Time and Enjoy!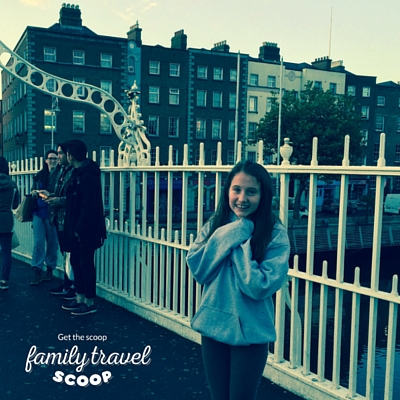 The Dublin Pass is a sightseeing package which gives visitors to the Irish capital free entry to 33 attractions for one discounted price. In addition the pass allows for Fast Track Entry to all the sites so you don't have to wait in long lines but simply jump to the head of the line with your pass.The pass even includes free transportation from the airport.
With the Dublin Pass you don't have to pay cash at each attraction so you avoid the hassle of carrying loads of cash around with you and counting out your pennies at each site. The pass saves you time and money, so long as you calculate how much the attractions would cost you if you were paying full price and whether that price is more than the cost of the pass.


How it Works?


First pick the Dublin Pass which best suits you and your trip. The Dublin Pass comes in several versions for 1, 2, 3 or 6 days. You can get your pass shipped to you or collect it at the airport (so that you can use it for your airport transport). There is a fee for shipping but collecting the pass in Dublin is free.
Your pass is activated the first time you use it, whether that is at an attraction or as you board the Aircoach from the airport. The pass works on consecutive days so it is always best to activate it in the morning to get full use of the pass. At each attraction just skip the line and show your pass to enter. The pass works with a scan and barcode system and once activated will deactivate automatically when your pass duration comes to an end.
Dublin Attractions

Top 5 of the 33 Dublin Attractions Included in the Dublin Pass:
•    Dublin Zoo
•    Croke Park Stadium Tour
•    Malahide Castle
•    Kilmainham Gaol
•    Dublinia
In addition the pass gets you special offers from restaurants and discounts on pub crawls and in gift stores.  You will receive a free guide book which includes instructions on how to use the pass and which attractions and discounts are available.


Collection points in Dublin:
Arrivals Hall Terminal 1 (Mon-Sun 8:00-19:00, closed 25-26 Dec&1 Jan).
Arrivals Hall Terminal 2 (Mon-Sun 6:00-19:00, closed 25 Dec).
Visit Dublin Center - 25 Suffolk St., Dublin (Mon-Sat 9:00-17:30, Sun 10:30-15:00, closed 25-26 Dec & 1 Jan).

•    You can only use your pass once at each attraction per day.
•    Adult passes are for those over 16 years old and children's passes are for those 5-15 years old.
•    There is a 100% money back guarantee if your plans change and you don't end up using your pass at all. This applies only to passes purchased from the official site.
•    There are three collection points in Dublin, two at the airport and one in the city. 
•    Shipping fee depends where you are in the world and how fast you want the delivery. Shipping ranges from €2.95-€35. Shipping takes from 4-15 working days.
•    IMPORTANT: As with most city passes the Dublin Pass is not a 24 hour pass but a day pass. This means the day ends at midnight. So if you catch the Aircoach from the airport at 5pm that counts as your first day. Always activate (use for the first time) your pass in the morning to get the most out of it.
•    The pass does not include free public transport.
•    The Aircoach operates 24/7