Czech Food For Your Family Trip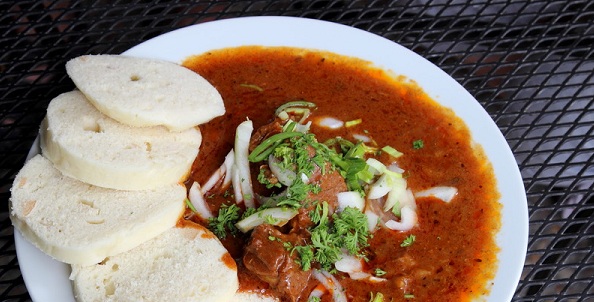 You will find plenty of tasty Czech food for kids to sample on your family trip. Czech food is like hearty-stick-to-the-bone-home cooking! It is heavy on the meat and light on vegetables. Meats such as pork, beef, chicken, duck, goose and venison are popular and often served with a sauce and dumplings on the side.

But don't worry if your family is Vegetarian you can find lots of ethnic restaurants especially in Prague (Indian or Thai) serving vegetarian fare. You can always eat the tasty soups and potato pancakes too!

Paprika is a common spice used in Czech cooking. You will find dishes such as paprika chicken on most menus. Paprika is often used to flavor goulash and sausages. It can range from mild to hot. Check with the server if your children are not used to spicy food when ordering.

In Prague you will find the usual fast food joints including KFC, McDonalds, Subway and lots of pizza restaurants if your kids want a familiar taste!

If breakfast is included in your hotel it will generally be a cold breakfast of sliced deli meats, cheese, yogurt and bread. Cereal may be included as well. It is often served buffet style.
Here is our must try Czech food list!


Goulash is a Hungarian dish that is quite common here. It is a thick creamy beef (usually) soup or stew flavored with paprika and usually served with bread or in a bread bowl. It is sometimes served with dumplings. One of the best Czech food for kids to sample on your holidays.


Smazeny sry is a popular appetizer or snack. A slice of cheese (usually Edam) is coated in bread crumbs and deep fried. It is served with a mayonnaise or tarter sauce. One of the tasty Czech food for kids to try!


Bramborak are a fried potato pancake similar to latkes. Yummy!


Knedliky are Czech dumplings and are one of the most popular side dishes. The flour or potato dumplings are boiled and sliced. These are usually a hit with children!


Soups are a popular starter dish in Czech Republic. Soups are generally quite mild in flavor. Onion or garlic are popular soups topped with croûtons.


Roasted Pork is a common item on the menu served with sauerkraut and dumplings, rice or potatoes.


Grilled Sausage from one of the street vendors are hard to resist! Your family will love it served on a bun with mustard! Makes a quick cheap lunch or snack.


Beer-OK- this one is obviously not for the kids, just for the parents. Czech is well known for its tasty cold beer of many varieties. You can not bring children into the pubs there even if they serve food. You will however find plenty of restaurants with a choice of beer on tap.


Sauerkraut is a popular condiment served in Czech Republic. It is fermented shredded cabbage that has a strong sour taste. Children are either going to love it or hate it!


Czech Desserts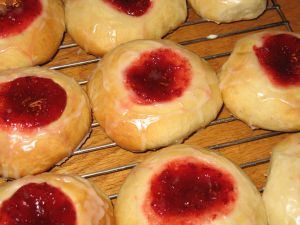 Kolache can be found at the local bakeries. These tasty pastries and filled with a fruit filling. Makes a great snack for the kids!


Palacinky will be a favorite of the kids. It is a crepe filled with ice cream and fruits and topped with whipped cream.


Ovocne Knedliky are small fruit dumplings usually stuffed with plum, apricot or berries. They are usually served topped with hot butter and a sprinkle of sugar.


Apple Strudel is a yummy desert for kids to eat in Czech Republic. It is a crumbly apple cake-delicious!
Plan your Czech Family Trip!
---
| | |
| --- | --- |
| Czech Republic | Prague Family Hotels |
---
Home

›
Czech Republic

›
Czech Foods