Corrib Glaway Princess Cruise

Galway is one of the most visited cities in Ireland because of its rich history and its keen effort to keep many of the city traditions alive. A lot of the natives still speak the native tongue; however, it is a cosmopolitan region with a thriving friendly community and an endless array of things to do in Galway. One of the things to do while here is participating in a popular activity; a cruise onboard the extremely posh all weather 157 passenger boat known as the Corrib Princess. The Corrib Princess sails every day from the months of May to September, although evening charters are also offered from April to October.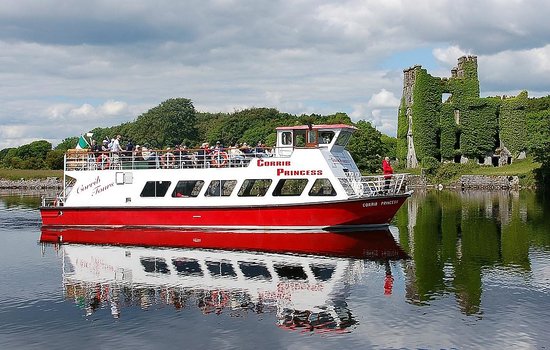 What to expect
The Corrib Princess departs from Woodquay, which is situated in the heart of Galway City. The enchanting journey takes visitors along the beautiful River Corrib, onto Lough Corrib, which is also the second largest lake in Ireland. The cruise provides anyone on board with unsurpassed views, making it the most spectacular waterway in Ireland.  People can also enjoy views of castles and other places that have a historical significance situated along the princess's route.  All the views can be enjoyed comfortably from the vessel's observation deck. The Corrib Princess also serves refreshments at the onboard bar.
The cruise is not for those disinclined to the tourist experience as the 90-minute trip can be a little nerve-racking. However, the cruise is perfect if you want to escape from the chaos of modern Irish life or if you are interested in soaking up the stunning views of Ireland.  The food and drinks served on board are excellent, and you are undoubtedly assured of having a memorable and exciting cruise. Try and find time to call ahead to find out if there are any parties to be held on board during your cruise, as it can sometimes get noisy and loud if there are too many people on board.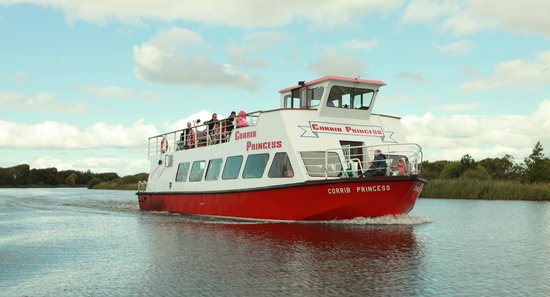 Tickets
If you are looking for a relaxed activity to participate in while in Galway, then a Corrib Princess cruise should definitely be considered. The tickets to the cruise can be purchased easily at the boat itself however, it is always advisable to call ahead or check the boat's website for sailing times that are current and up to date. The trip can be enjoyed alone, in a group or among family and friends. The boat has well-trained hostesses that can teach passengers how to make authentic Irish coffee.  If you are lucky, your hostess will also show you how to dance a traditional Irish dance.
Home

›
Ireland Tourist Attractions

›
Corrib Glaway Princess Cruise