Cork Gaol- Cork

If you are a lover of history, and if you love and are intrigued by exploring weird old buildings, a trip to Cork City to one of Cork's top and most visited attractions, the Cork City Gaol will be well worth it.  The bizarre and odd historical attraction is perched high on top of the city, along the Convent Avenue. The Gaol overlooks the city, and if you want to explore the jail with your family before the crowds arrive, it is advisable to arrive early in the morning as it will give you unprecedented access to the premises.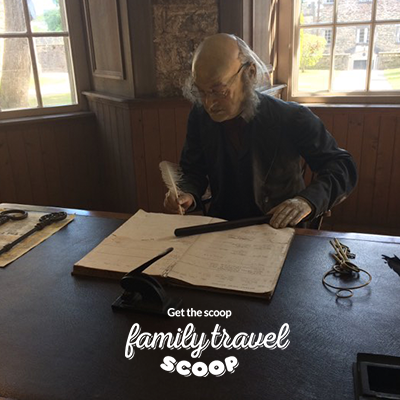 What to expect from Cork Gaol
The Cork Gaol was one of the worst places to visit, let alone stay, as it once housed notorious criminals and miscreants. Today, the prison has been transformed into a heritage center, which offers both guided and self-guided tours. Guided tours are usually offered upon special request; however, night time spookier than usual tours can also be given on specific periods.
The Cork Gaol tour is self-guided, which means that you can experience the historical Irish site using audio headsets. You can venture from one cell to another as you learn about the in-depth history of the prison as well as learn about some of its most popular and notorious occupants since the gaol opened in 1870.  Not only will you be stunned by the rich history of the prison, you will also appreciate the marvelous architectural design.
The tour is perfect for some harmless family fun and if you are travelling with older teens, they will appreciate the cold and eerie atmosphere of the cells, as well as some of the sad stories of the inhabitants that once filled the prison; throughout the cells, you will notice the creepy writings on the wall, which only helps to make the tour that much more enjoyable.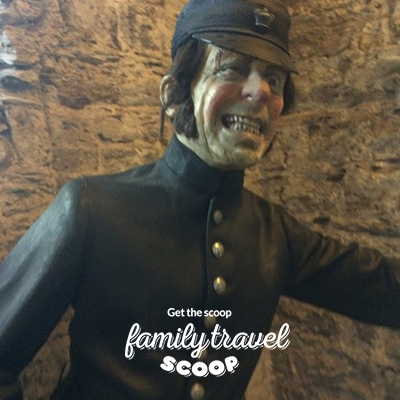 Stop over at the old Governor's house
The tour of Cork Gaol will take you approximately an hour and a half if you really want to delve deep into the prison.  If you love radio, you will also enjoy a tour of the radio museum situated in the dormer Governor's house. The Radio tour is complemented by an audio-visual presentation that highlights Marconi (the grandfather of radio) and his connection to Ireland.  This museum also has a wonderful collection of artifacts that can be traced to the early days of when the radio was invented as well as artifacts on Ireland's national TV and radio stations.
Home

›
Ireland Tourist Attractions

›
Cork Gaol