Blarney Castle and Stone 
As a first time visitor to Ireland, you are going to be faced with a lot of challenging decisions that you will have to make. While Ireland is relatively small compared to other world class destinations, the historical nation is loaded with various activities to choose from. If you are headed to Cork and are looking for things to do in Cork, the Blarney Castle situated in County Cork has to be included in your itinerary. 

The Blarney County is one of the most visited attractions in Ireland. Visitors from all corners of the world arrive at this old castle to climb and kiss the popular Blarney Stone that is situated at the top.  Locals believe that kissing the stone can enhance your eloquence.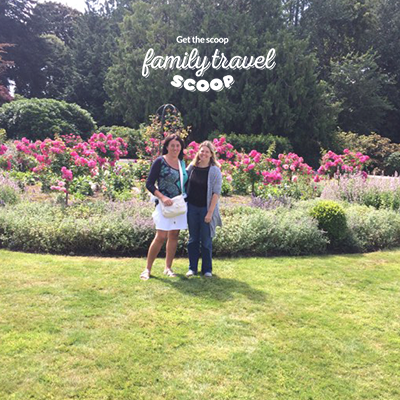 Blarney Castle

Blarney Castle is majestic; it has over 60 acres of gardens, arboretums, waterways, and avenues. Because the weather is conducive for planting and agriculture, the surrounding area is filled with an assortment of different species of flowers and plants that transform the gardens into a lush and colorful sight to behold. The stone, which is the highlight of the entire trip, is set in the wall beneath the battlements. To kiss it, you have to lean backward in true contortionist form as you grasp on one iron railing. 
The Blarney Castle is revered for being a worship center during the pre-Christian era when people were still worshiping the Old Gods. The castle is relatively safe for adults, but it can be tricky if you wish to explore it with little kids owing to the ragged stairs.  Elements of the castle that older children will enjoy include the mysterious and magical Druid's Cave, Wishing Steps, Witch's Kitchen and much more which tell the beautiful stories that occurred in the castle ages ago.
If you have experienced the busy Dublin contemporary life before, a few nights in the countryside can help you unwind and relax. Your little ones will love the open green fields, which will allow them to play as they mingle with the domesticated animals such as sheep, which are scattered all over the countryside. From Cork, you can also experience nearby towns such as Cobh, which is a seaside town that has plenty of activities to suit adults and kids alike.

What to look forward to
Kissing the famous Blarney Stone
Rock Close, a place of worship that is filled with ancient trees and stones
The poison garden which contains toxic plants, which are kept securely inside cages
Blarney Lake
Home

›
Europe With Kids

›
Blarney Castle and Stone