Best Helsinki Hotels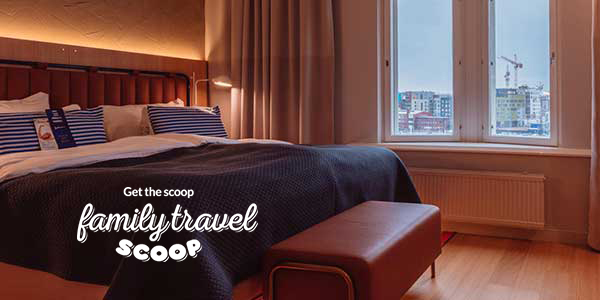 Radisson Blu Seaside Hotel

Ruoholahdenranta 3, Helsinki, 180 (Website)

Guests enjoy free WiFi, room service, gym, sauna, specially designed beds and pets are allowed. In the Family Rooms there is a microwave, kettle, iron, kitchenette, toy trolley and other facilities which the hotel has thought of to please kids. Family Rooms get a room-service breakfast on request or the free buffet breakfast. Families are allowed late check-out at 6pm. There is a 3 hour express laundry service. Although this is Trip Advisor's top pick for Helsinki family hotels it is not in walking distance from the main street – it is still central but check out a map to see if it is central enough for you. 
For the kids:
>Toy trolley in family rooms.
>Magic Castle play area including Nintendo and Wii.

Fit for family of:
>4 in a Family Room.
Luxury Helsinki Family Hotels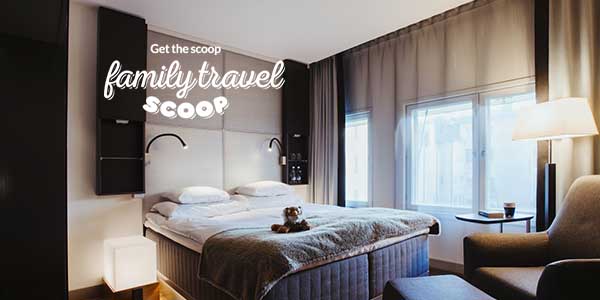 Glo Art Hotel

Lonnrotinkatu 29, Kamppi, Helsinki (Website)

All of the Glo chain are excellent hotels and both their Helsinki hotels have good locations. The Glo Art has been built around a 100 year old art-nouveau castle. There is free WiFi, slippers, coffee and tea facilities, bike rental, an audio system in the room and iron. Be sure to specify if you want a bath as most of the rooms have showers. The hotel includes the original castle plus more recent additions so ask about which area of the hotel your room is in. Most of all this hotel shines with its personal and attentive service.

For the kids:
>Kids will love sleeping in the castle-like building
>Toys, drawing stuff and a tent in the kid-modified rooms for an extra €20
>Can borrow games and videos from the Entertainment Library


Fits a family of:
>Extra beds, connecting rooms and cots available.
>4 if you have a connecting room.
Cheap Helsinki Family Hotels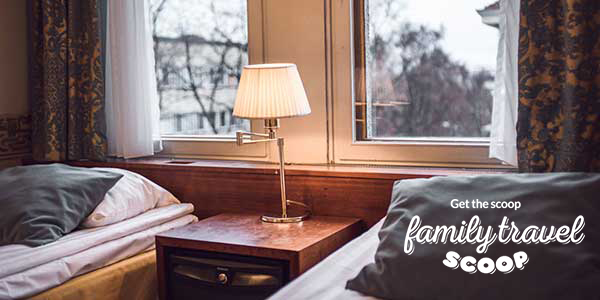 Hotel Arthur
Vuorikatu 19, 00100 Helsinki (Website)

This hotel has a great location there is a sauna, Internet, parking, laundry service, an ironing room, room service during restaurant hours and the hotel is within the historic Helsinki YMCA building. The rooms are basic but for the price and the location it is worth it. There are a wide variety of rooms including newly renovated "art nouveau" rooms.  Don't expect luxury but expect clean spacious rooms. Ask about the Family Packages with entrance to attractions like Linnanmaki, Serena or Heureka.


For the kids:
>Free WiFi

Fits a family of:
>6 in a family room with an extra bed with separate bedroom area and lounge area.
>4 in a 4 person room.
Home

›
Finland

›
Best Helsinki Hotels
Home

›
Things To Do In Finland

›
Best Helsinki Hotels