Bath Hotels
Bath Family Hotels
Bath is surrounded by the stunning Somerset countryside. You will be able to find B&Bs, country inns and farm stays near the city or within the center there are plenty of hotels, guest houses and self-catering vacation rentals.
Moderate Bath Family Hotels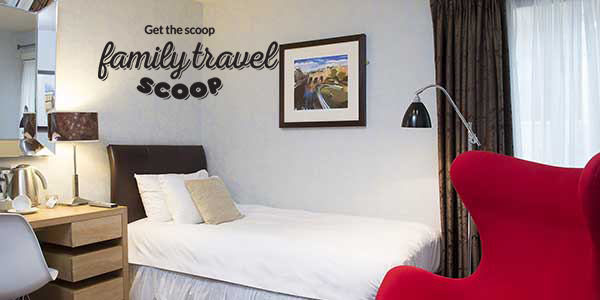 Brooks Guesthouse

 Crescent Gardens, Upper Bristol Road, Bath, BA1 2NA
http://www.brooksguesthouse.com/
This highly rated guesthouse or boutique B&B is conveniently located in the city center. When you book online you get breakfast for just £1 and their award winning breakfast menu is extensive. Each of the 22 en-suite bedrooms have been individually decorated with a mix of antiques and modern pieces. Each room has and iPod dock, free WiFi and DVD/TV. The toiletries are by Geneva Guild. There is a relaxing lounge with a fire place, magazines and newspapers. There is a refrigerator for guest use and fresh milk is available.
For the kids:
>DVD players available free of charge with DVDs for rent from reception
>Highchairs available
Fit for a family of:
>Family of 4 in Family room
>Cots available
For more moderate family accommodation in Bath try the many rental apartments. The Halcyon Apartments http://thehalcyon.com/apartments (sleeps up to 6); Bath House Apartments http://www.thebathhouse.org/apartment.html and apartments run by Queensberry Estates http://www.queensberryestates.co.uk/ (sleeps up to 9) come highly recommended.
Luxury Bath Family Hotels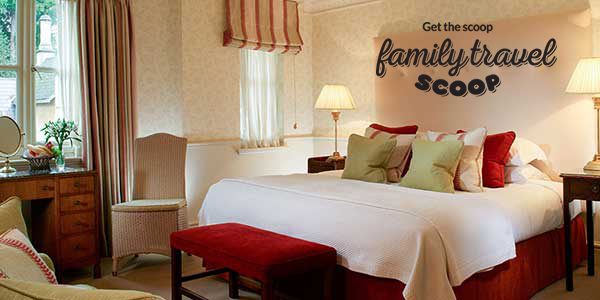 Bath Priory Hotel

Weston Road, Bath, BA1 2XT, England
http://www.thebathpriory.co.uk/
This is a luxury spa hotel set in an historical country house. The rooms are individually designed, bathrooms have L'Occitane toiletries and one of the restaurants is Michelin starred. There is free WiFi. Only kids over 12 can dine in the restaurant on the a la carte menu otherwise they have their own high tea 5pm-6pm.
For the kids:
>4acres of grounds to explore
>Indoor and outdoor pools (when accompanied by an adult)
>Croquet on the lawn
>Easter egg hunts during Easter
>Games and books in the library
>Toys and in-room DVDs on hand
>Babysitters can be arranged
>High chairs available
Fit for a family of:
>Cots available
>Family of 4 in the Somerset Suite which has two rooms, one with bunk beds for kids up to 12 years
>Family of 3-4 in the Camden Suite which has two rooms.
>All family suites are in the self contained Crescent Family Suites house with views of the gardens.
Cheap Bath Family Hotels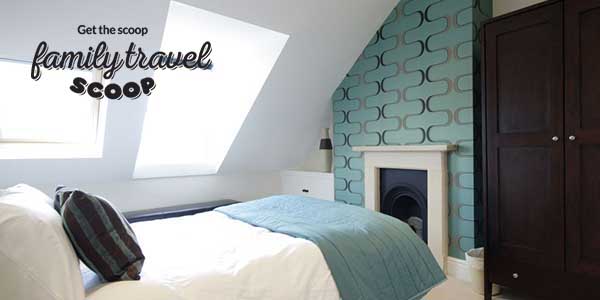 Ashley Villa

26 Newbridge Road, Bath, BA1 3JZ, England
http://www.queensberryestates.co.uk/ashley-villa/
What a find! This very reasonably priced B&B sets the bar high. A 20 minute walk or 5 minute bus ride from the center of Bath. There are 13 en-suite rooms set in beautifully maintained gardens. There is free WiFi and the staff are keen to help you plan your trip using their local knowledge.
For the kids:
>Outdoor pool
>Garden and patio
Fit for a family of:
>Family of 4 in a family room with separate parent's room and bunk beds in the kid's area.
>Family of 5 in the larger family room with queen bed, 2 single beds and pull out single bed for extra charge.
Home

›
Things to do in Bath

›
Bath Hotels