Staycation Ideas

A family staycation is a great way to save money and still enjoy a mini family vacation. If you are like me and blew your family travel budget for the year already-don't worry you can still enjoy an entertaining family home holiday together.
The idea of a staycation is to explore the local attractions in your area, have good quality family time and of course not spend a lot of money on this mini vacation. Don't forget to relax and enjoy your time off.
Hey you can even leave the laundry to the end of the week-it is your holidays after all. Be sure to capture these memories and take some photos of the activities your family does together.
15 Ideas for Fun in your own Backyard!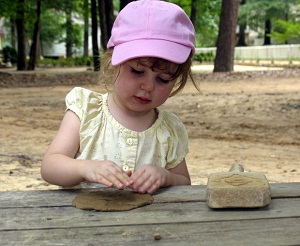 1) Be a tourist in your own town. Take a sightseeing tour of your city. Visit your local museums and attractions. Look for some family friendly activities you have not tried yet like the local zoo, mini golf, go karting, a boat tour etc. Check to see if you can buy multi ticket passes to entrances to save money. Check for free days at the museums.
2) Have a picnic in a local park. Get the kids to help you plan your picnic menu and to prepare it as well. Pack up some fun outdoor toys to bring with you such as frisbee, badminton, lawn bowling etc.
3) Go camping. Find a family friendly campground and enjoy the great outdoors with your kids. Check out these camping tips for kids to make your stay more enjoyable. This kind of family friendly staycation will save you oodles of money over a traditional family vacation.
4) Have the kids each pick a local activity they want to do with the whole family. Go to a pottery class, laser tag or bowling.
5) Plan a mini getaway. Head to a nearby city and book a couple nights hotel for the family. Explore the area and enjoy the attractions.
6) A staycation with kids can be lots of fun. Take a night off from cooking and have the kids cook dinner one night. Plan a menu together and then supervise them as they whip up a (hopefully) delicious meal.
7) Have a games day. Play some family board games or charades. Watch a movie together. Head to the local drive in.
8)Family staycations don't have to cost anything. Plan to spend a day (or the week) volunteering with your kids in your community. You could Sort food at the food bank, serve meals at the soup kitchens, help clean up a local park or visit a local old age home.
9) Redecorate the kids bedrooms together or the family room. A fresh coat of paint and a few nick nacks can make a world of difference.
10) Organize a block party and invite the neighbors over for a BBQ or better yet a pot luck so you don't have to do all the cooking. Have some fun games for the kids to play.
11) Make a family keepsake box together. Fill it with mementos from previous trips, family photos, artwork from the kids, family member's awards and recognitions. Make sure to take photos of all your family activities so you can add it.
12) If the timing is right you could plant a vegetable or flower garden together. Teach the kids how to grow their own vegetables.
13) Have you own home mini spa. Head to the dollar store for some foot salts, nail polish, body lotions and have fun making your own relaxing family spa.
14) Learn something new. Take a family class together. Check out your local community guide and see what's on offer. A family karate class, art class or cooking class would be fun to do together. Or learn a new language together on your family staycation.
15)Start planning next year's family vacation.
Related articles:

Home

›
Staycation
Alison Lever and Helen Maffini
Copyright 2010-2013