Goa Attractions For Children

Enjoy a Family Holiday to India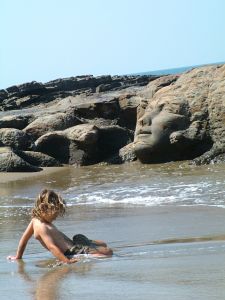 The beaches are some of the best Goa attractions for families. There are lots of interesting things to do in Goa with kids of all ages. Babies and toddlers can play in the sands on the beach and will get lots of friendly attention from the locals.
Children will be intrigued washing and riding an elephant! Teenagers will enjoy the markets and the laid back vibe of Goa. The weather in Goa is warm year round.
It is best holiday weather from November to March. April and May are usually the hottest months and can be quite humid. Monsoon season is June to September.
The drinking water in Goa is safe at most tourist hotels. However, it is always best to drink sealed bottled water only when traveling in India with kids to avoid any tummy aches.
Check with a travel doctor at least 3 months before you travel to India, to see what vaccinations are recommended for your Goa family holidays. Also inquire about Malaria pills, especially if traveling in the wet season.
If you are traveling to Goa with a baby or toddler you can find Diapers of all sizes can be found here but may not be of high quality. Bring enough baby formula or baby food to last your entire vacation.
A lightweight umbrella stroller is best for getting around-but be aware streets are uneven and traffic is crazy! A baby knapsack would work well as well.
If you are looking for the best places to stay in Goa with kids, then check out these family hotels in Goa. Choose from Goa family beach resorts, cheap family rooms, and luxury accommodations.

Top 15 Things to do In Goa with Kids

Head to one of the beautiful beaches in Goa with your kids. Babies and toddlers will enjoy playing in the sand. Older children will have a great time on a banana boat ride! Teenagers will be happy zooming around on a jet ski. The whole family can join in a pick up game of cricket or football (soccer) on the beach!
Many of the beaches in Goa have shacks lining them offering tasty snacks, meals and cold drinks. You may even catch a glimpse of a cow wandering down the beach! Morkim Beach is one of the prettiest with white sands and clear waters.
Agonda Beach is another great choice for families as it is clean and has lots of restaurants along the way. Be careful with the kids in the water though as the tides can be quite strong. The beaches are some of the best Goa attractions for kids.
Take advantage of that laid back Goa vibe and take a yoga class with the kids. Stretch, balance and rejuvenate to get yourself in the right mode for your Goa family holidays. Teenagers and older kids will enjoy this! There are kid's classes for ages 4-7 available! Beginner and drop in classes are available.
Head to Old Goa with the kids and check out the old churches and parks. The Portuguese influence is evident in these beautiful buildings. There are the usual vendors offering trinkets and souvenirs around town.
Enjoy some of the natural beauty of India by heading to Dudhsagar Falls. This is best for older kids and teenagers as you will need to hire a jeep in the nearby town for a 45 minute bumpy ride over rocks, through the mud and river.
Once there you will have a 10 minute hike to the falls. There are lots of monkeys here to entertain your family! One of the lovely things to do in Goa with kids!
Check out the Goa Chitra Museum. This is one of the interesting Goa attractions for families.
The museum showcases life in Goa through the ages and houses farming equipment, art, musical instruments and lots more. It is housed in a beautiful traditional styled building with materials found within 5km.
It is set amongst an organic farm. Great way to learn about the culture of Goa with your children.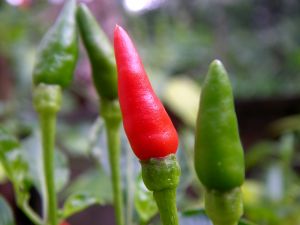 A visit to Sahakari Spice Farms is one of the best things to do in Goa with kids. You are greeted by colorful traditional dancers and a lovely Indian greeting.
You are taken on a tour of the farm where you can learn all about the spices used in Indian cuisine. Kids will enjoy watching the workers climb the bettle-nut palms. Teenagers might want to climb too! A delicious meal (veg and non vegetarian buffet) is included in the entry fee.
There are elephants here and your children can participate in riding and washing of them (extra fee). This spice farm is one of the top Goa attractions -don't miss it!
Bondla Wildlife Sanctuary is one of the cool Goa attractions for families. You can see bear sloths, tigers, monkeys, wild boars and lots of birds here! There are nature trails, a deer path, botanical gardens and a watch tower to view the natural watering hole. One of the amazing things to do in Goa with kids!
Anjuna Market is not for the faint of heart! This Goa attraction is filled with colorful souvenirs such as bags, Indian shirts, jewelery, pottery and more.
It is get quite hot and no shade so be sure to bring some bottled water with for your family. Vendors range from the charming to quite aggressive. Be ready to bargain! Your children will enjoy shopping for souvenirs here!
One of the highlights of a trip to Goa is the delicious Indian cuisine. It is famous around the world for its blend of spices. Butter chicken, naan bread, biryani and delicious curries are some of the best Indian food for kids to sample on your Goa family holidays.
Bring your gently used children's clothes and toys to donate to a local orphanage. You can also buy supplies locally to support the local economy to donate if you like. Your children can learn a lot from a visit to a local organization and make some new friends!
El Shaddai Child Rescue is an organization that helps support 2300 children. If you would like to donate, you can arrange to bring items for this organization by emailing xsbaggage@childrescue.net.
They can let you know the items they need and arrange with your airline to bring excess luggage. Children Walking Tall is another great organization helping the street children in Goa. Check the website for their most needed supplies.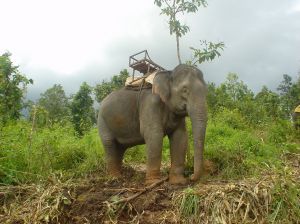 Jungle Book Tour is one of the best things to do in Goa with kids. Your children will love riding and washing an elephant, rafting down a river, visiting a temple and touring a plantation and stay a night in a hut made from elephant dung! One of the most unique things to do in Goa with kids! Day tours are also available.
See the crocodiles when you do a boat tour up the mangroves. Kids will love seeing these beasts as well as the butterflies and birds that hang out here. Many tours also include lunch.
One of the best Goa attractions for the little ones (babies, toddlers and children) is the Goa Butterfly Park & Conservatory. These lovely gardens were created with love by a couple who have used innovative techniques to harvest rainwater to water the land. Kids will like seeing all the colorful butterflies and learning about the life cycle.
Dolphin lovers will enjoy a dolphin tour. Head out in the boat in search for a glimpse of these beautiful creatures. Children will be thrilled watching them swim nearby! Some tours also include snorkeling and a stop at Monkey Island.
There are several local tour operators offering excursions to the Taj Mahal though it is quite pricey! You can fly both ways and stay 2 or 3 nights or you can take the sleeper train one way and fly back. This is an amazing experience for children to be able to see this wonder of the world!
Home

›
India

›
Goa
Alison Lever and Helen Maffini
Copyright 2015